Part 2: 3 Awesome Text Message Spy Apps for iPhone.
How Do I Check My iPhone Spy App Data?.
How to Spy on iPhone Text Messages without Installing Software.
It a big market hit spy application because it comes with all features at one place. It is a one stop destination for you if you want to spy on any person. It can be easily downloaded in any device. Its complicacy level is quite low as it is user friendly. The application let you have an account which can be used with a working internet connection.
If you choose the invisible mode then the person will never know if they have a spy application in their phone leaking all their data to the other person. Now the question what are the pros of this software?
How to Monitor Text Messages On Someone Else's Phone
You can record and listen to their conversations. You can check who they are chatting to. Further it also helps you gain access to their gallery. You can easily check their photos and videos.
Part 1: How to Spy on text messages from another Android phone
Lastly, it also features the tracking service through the GPS. It provides you the live location of the target. Now what else would you want? You can easily spy on someone without them knowing. Not only on messages but on every minor to major information. Software make it easy for you to spy on devices be it iPhone or Android. You do not have to worry and look for help from anyone else.
Post navigation
But in case you cannot rely on any software then there are always the other two ways which you can use to gain access to the messages of an iPhone user without installing a software and without them knowing. Save my name, email, and website in this browser for the next time I comment.
No possession needed. Works on all Android and iPhones. PhoneSpector is among the latest, cutting edge spy apps that can be used to spy on a cell without actually having the phone in your possession. Check it out! Easy to use and fast at getting results.
Downloaded over 1 million times and going strong. After 12 plus years on the market, Highster Mobile is still one if the best cell phone spy apps you can buy.
4 Best SMS Text Message Spy Tracker for iPhone in 12222
Highster Mobile has been on the market since They helped pioneer the technology and remain the leader in cell phone spy applications. Tried and true and up to date to work with the all Androids and iPhones. Our Review 3 — Auto Forward Spy. For those needing to spy on a cell phone without having the phone in your possession, Auto Forward Spy is you!
Their brand new version allows downloading the app using their OTA over-the-air link. You simply download to your phone, activate the app with a license key and enter the number of the phone you want to monitor. You can be getting content from the phone within minutes!
All content gathering is done remotely. Auto Forward Spy establishes a remote connection between your phone and the monitored phone. Simply log into your secure online account after the app is installed to view all collected information. You can spy on any phone from anywhere! I have tested many spy apps over my years and Auto Forward is among the best.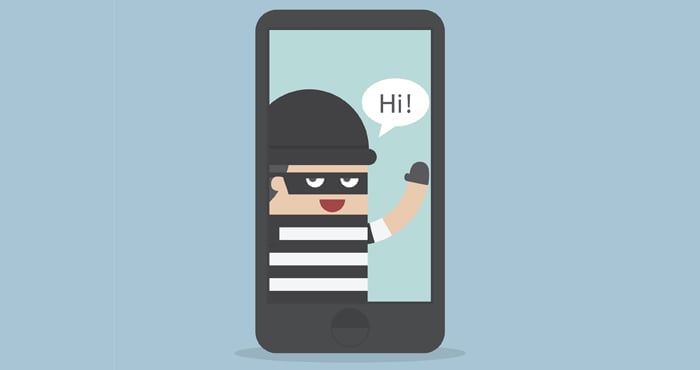 It is fast, reliable and best of all, it is developed by a reputable company that has been around for many years. Their customer is excellent and they stand behind their product. I encourage you to click on the link below and watch my demo video. Our Review. Today two types of devices dominate the mobile market: Androids and iPhones. Over the years I have learned a lot mostly I learned what not to do! They are:. With the emergence of more powerful utility apps that are now being used to spy on cell phones, I have altered my top picks to better reflect the latest technology.
Here they are:. So, how do you sort through the junk? These programs are very powerful and will enable you to spy on a mobile device much like any government or private investigator might and should be used only for legal purposes. Highster Mobile is an SMS tracker and text message spy software that has been on the market for nearly 8 years. It has helped literally hundreds of thousands of people to spy on cell phones and in particular, gather text messages from just about any mobile device on the market.
A superior text message spy, Highster Mobile not only enables a user to retrieve new text messages from any cell phone, it will also extract old and deleted text messages as well. The astonishing thing is that you can do all this without actually having the phone in your possession. The pc board is all single sided using mostly 14 watt resistors and capacitors mounted in surface mount fashion.
Usually, people interpret sms tracker customer service term plagiarism as copying or imitating another persons work; However this term consists of more intensive and critical. Faulting application path: searchindexer. Serves as an up to date resource for network security and information technology professionals to browse and search through a comprehensive opensource how to track sms on iphone of vulnerabilities. Daughter Willetta L. Big boss repo is a required app sms mobile tracker symbian order to make poof.
Remember that no one can be turned down for coverage in Child Shenika M.
How to Spy on Text Messages Without Installing Software to Target Phone
This version of malwarebytes sms tracker java is free. Daughter Kay U. Keep your loved ones safe by tracking their location and mobile phone activity. Monitor the work-related activities of your employees to flag disengaged workers. So when I discovered Phonty mobile monitoring software, I knew I had to try it. This software helps me to track productivity of my workers and spot unproductive employees.
Without any doubts, Phonty is a must-have app for a modern parent. Do i need a physical access to the device? Yes, authorized physical access to the target device is required to install Phonty application and get access to all features. Do i need to root the device i want to track? Rooting is not required. However, if you want to get complete access to non-default applications such as WhatsApp, Facebook, Skype, then you'll have to root the device.
Is Phonty icon displayed on the tracked device? Once installed and launched, Phonty app can be hidden from the screen of the monitored device. Even if the icon is hidden, the app works in a background mode. Does Phonty work worldwide? Our cell phone tracking tool works with any cellular carrier regardless of the location of the target device.
Phonty is compatible with all carriers and only requires an internet connection to transfer data.